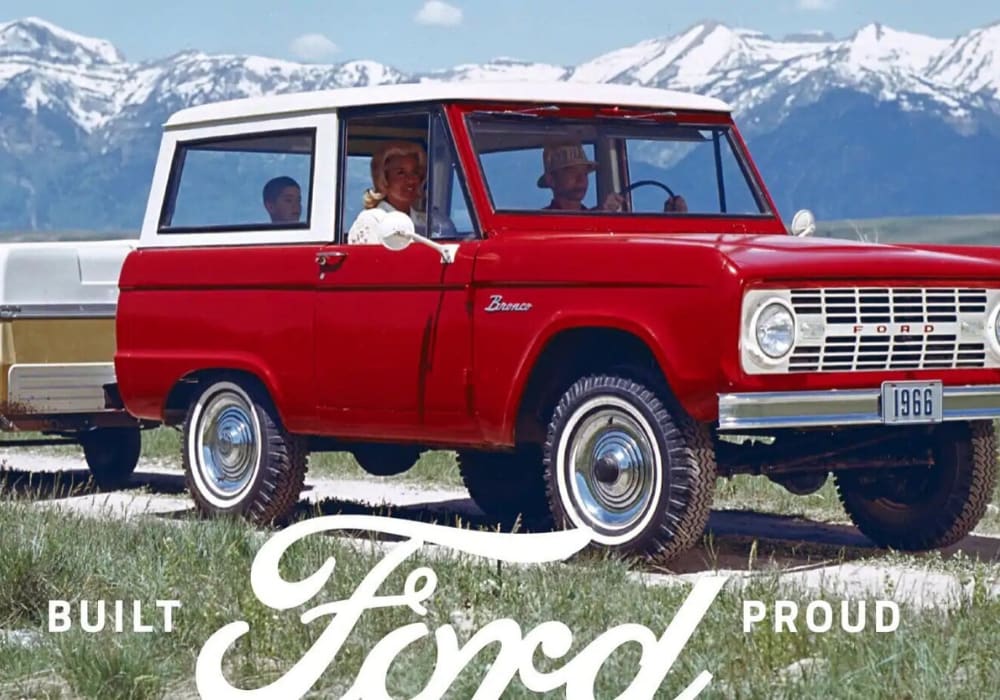 At Phil Long Ford Motor City, we have stayed on top of the 2021 Ford Bronco news from the beginning. From the Ford Bronco reveal through the new Ford Bronco price, we have the details you are looking for. Our in-depth evaluation will look at the 2021 Ford Bronco specs you want to know about, from the engine options to the interior features.

View New Inventory


2021 Ford Bronco Release Date
After the initial Ford Bronco reveal, we hoped to see the new model in 2019, then we hoped to see it early in 2020, but that didn't happen. The automaker still had some changes to make, so now we expect the 2021 Ford Bronco to arrive in Summer 2020 on July 13th.


2021 Ford Bronco Price
Since the 2021 Ford Bronco release date hasn't occurred yet, all of the pricing information is based on estimates. From the information we have, it's expected that the Ford Bronco 2021 price will be around $30,000 for the base model. Of course, this will depend on whether you choose a 2021 Ford Bronco 4 door or look at the two-door variant instead.


Reserve Your New 2021 Ford Bronco
2021 Ford Bronco Trims & Configurations
The 2021 Ford Bronco has room for 5 adults. This midsize SUV will offer removable doors and a removable top as optional features. While we don't have the exact trim levels yet, we do expect the typical XL, XLT, Limited and possibly a Platinum trim to arrive. There could even be a 2021 Ford Bronco Raptor model in time.


2021 Ford Bronco Changes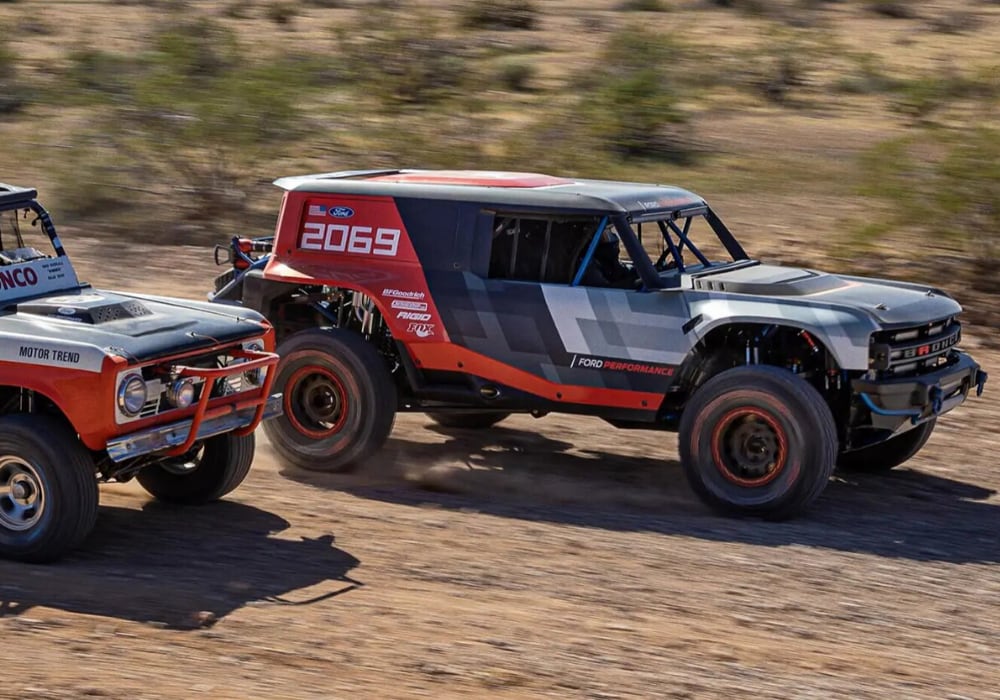 *Ford Bronco R Racing Prototype shown.
The Ford Bronco was a very popular model back in the 1990s, but it disappeared and hasn't returned since. During its reign, the Bronco came with 3 powertrain options and measured 183 inches long. The new Ford Bronco will be longer, adding about six inches to the body.


2021 Ford Bronco Exterior
At this time, we are still working off of spy shots and renderings, so it's difficult to tell what the 2021 Ford Bronco will actually look like. During testing, we were able to see BF Goodrich All-Terrain T/A tires, so we know that this SUV is built to be durable and capable.


New Ford Bronco Patents
The automaker has filed many patents in 2020 for the 2021 Ford Bronco, further showing the versatility this SUV might have. While not all of the patents will turn into actual products or features, it's still fun to look at the unique side mirrors, removable roll cage and the removable door patents.


2021 Ford Bronco Engine Options
Initially, it was released that the 2021 Ford Bronco would come complete with the same engine/platform that we saw on the 2020 Ranger pickup. That means it will be equipped with a 2.3-liter EcoBoost paired with a 10-speed automatic transmission. The new 2021 Bronco will most likely come standard with FWD or RWD with the option to upgrade to AWD/4WD. We hoped that the company would offer a manual option, and it was recently confirmed to have an available 7-speed manual transmission.


2021 Ford Bronco Towing Capacity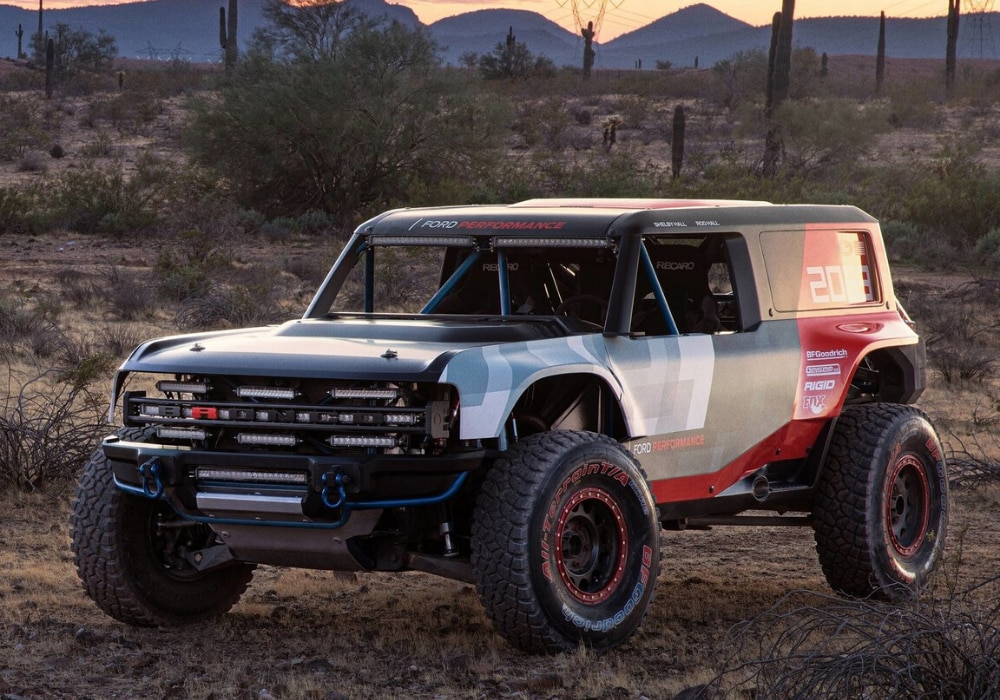 *Ford Bronco R Racing Prototype shown.
There are no precise towing numbers on the 2021 Ford Bronco yet, but we know it will keep up with the competition. It would be safe to say that it might include 5,000-7,500 pounds of towing capacity, similar to the Ranger pick-up, which is more than the Jeep Wrangler and Toyota 4Runner.


2021 Ford Bronco Interior
The 2021 Ford Bronco interior should be furnished similar to other new Ford SUVs. The cabin will have high-quality materials throughout the cabin, unique Bronco accents/stitches, plus we expect lots of technology amenities.


2021 Ford Bronco Technology & Amenities
All Ford SUVs come with a long list of standard features and the new Ford Bronco won't be left out. By following the same pattern, we can expect the 2021 Ford Bronco to have parking sensors, a rearview camera, connectivity equipment, USB ports, a sound system and an infotainment system. It's even safe to assume that it will come with Ford CoPilot360.


2021 Ford Bronco Reviews & Ratings
There are no safety ratings on the 2021 Ford Bronco yet, but many major publications have been talking about the model. Road & Track is excited at the possibility of a Bronco truck model, while CNET hails the patents regarding repack-able airbags.


New Ford Bronco for Sale in Colorado Springs
When the time comes, browse our inventory of new Ford vehicles in Colorado Springs to find that perfect 2021 Ford Bronco for you. Contact us with any questions or concerns you may have.