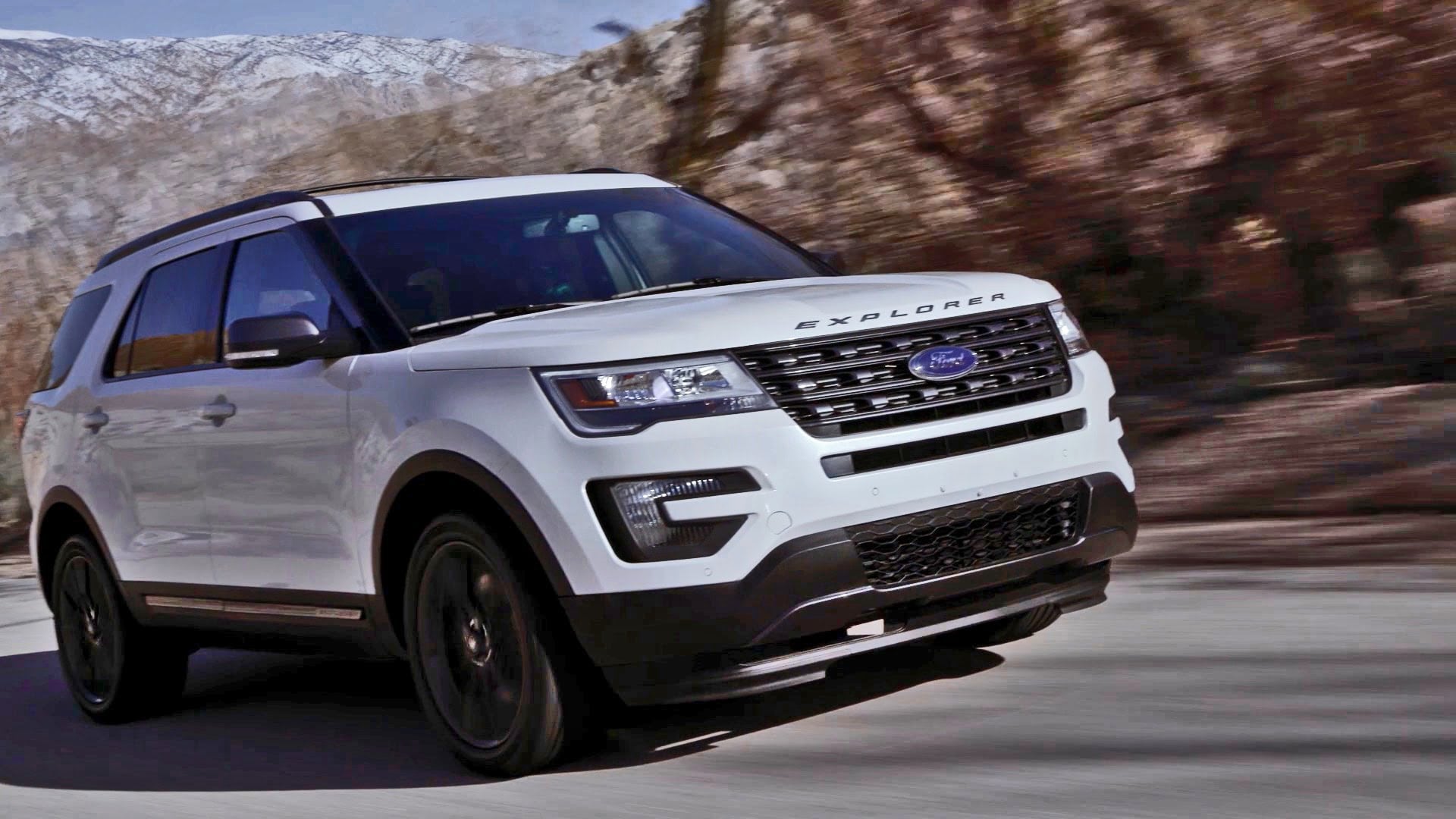 Ford Motor Company is the lead automotive company striving to Build Ford Tough on all of their models. Each year, Ford focuses on improving all components of each brand to bring each customer new and improved vehicles that you will love for years.
Like many of their models, we are constantly releasing new and improved models that you can't pass up. Among the many unforgettable Ford models under our belts, there is the 2017 Ford Explorer, a classic vehicle we have chosen to revamp year after year to help you stay interested.
What you'll like most about this vehicle is the great handling for this SUV, the fact that it is fuel efficient (up to 27 mpg on the highway), has a new and improved SYNC 3 technology, and an unbeatable sport appearance package that we know you'll adore.
The new and improved 2017 Ford Explorer makes room for seven, no doubt a family wagon, and rides with a FWD or AWD option. If being able to drive through the snow is something of importance, then AWD is your best option. Along with decent handling and drivability, this Explorer, when appropriately equipped can tow up to 5,000 pounds of whatever you have and inside you're still riding with a little luxury.
The standard and XLT models for the explorer get a 3.5 liter V-6 engine, commonly used on models from the Flex to the Fusion. Rated up to 290 horsepower this engine pairs with a six-speed transmission, and of course, you can always upgrade to tougher engines, and that is something we seriously encourage.
The Explorer carries on the overall structure of the safety features, but we'll highlight some of the most important parts. Included in this year's model is electronic stability control, blind spot monitor, rollover protection system, brake assist, and lane departure warning. The overall safety rating ranks at 9.2/10, so you can feel safe on the road.
Ford is one of the most trusted brands across the globe and doesn't stop improving and creating the cars that you love. The 2017 Ford Explorer is perfect for a family of adventurers and whatever road comes your way.
To learn more about the how to finance or lease the 2017 Ford Explorer, call or visit Phil Long Ford at Motor City in Colorado Springs.