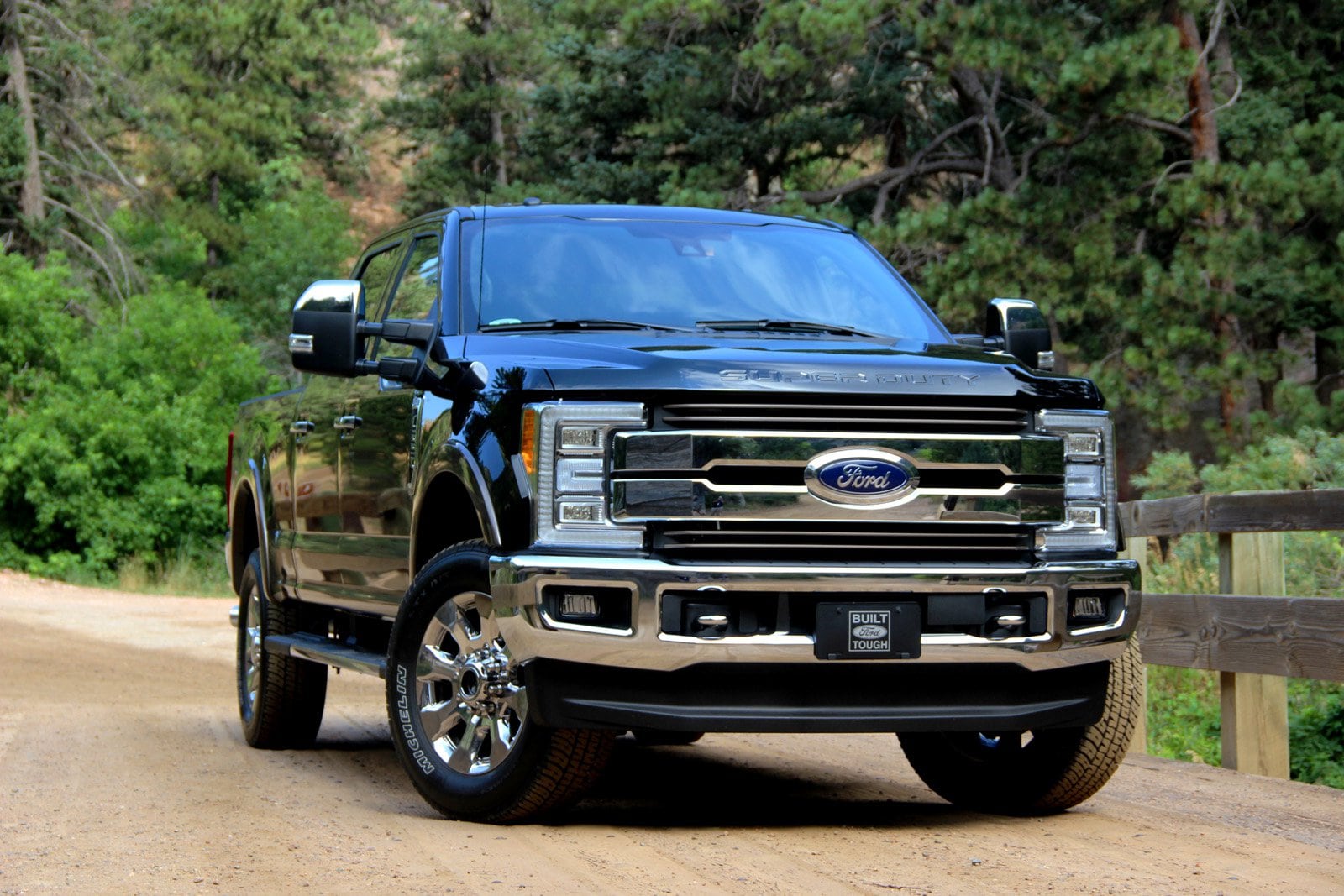 The Super Duty is most known for being the best work truck out there, but that didn't stop the innovators of Ford from giving you more of what you love in 2017.  
The 2017 Ford Super Duty as a different exterior than before and utilized the LED lighting, which overtakes the driving lights and the quad-beam headlamps currently available. Like other models in the 2017 F-series, the 2017 Ford Super Duty has dropped a significant amount of weight, 500-pound worth to be exact. This is because Ford decided to add and all-steel frame. This frame is 24x more rigid than the 2016 model. And if you are looking for extra strength, the Ford Super Duty's cab exterior is made with military grade aluminum which prevents those pesky dents and dings.
Trim levels are the XL, XLT, Lariat, King Ranch, and Platinum, and Ford ditched the Cab trim levels. For owners interested in just a standard work truck, choose the XL and the XLT trim levels. The downside of having these models, is you won't have as much of the great tech you can expect in the higher trim levels. The 2017 Super Duty has moved the trailer-brake controller closer to the driver while also adding integrated auxiliary switches into the overhead console. The floor in the second row has also been flattened out for more convenient cargo holding.
For the improved visibility in your surroundings when towing around heavy cargo behind you, Ford has added even more cameras. Adaptive steering has been added in effort to reduce wheel-input for low-speed operation. Steering sensitivity has also improved and helps reduce to lower gears when the truck runs at quicker speeds. As for other technology, there is adaptive cruise control and automatic braking functions, in-cab tire-pressure monitoring, lane departure warning, and the SYNC 3 with 8.0-inch infotainment system.
For the powertrain, there is a 6.7-Liter Power Stroke V-8 turbo-diesel, and the 6.2-liter gas engine paired with a six-speed automatic transmission. We promise, with powertrains like this you'll be towing more than you ever have before.
The 2017 Ford Super Duty is the perfect truck for your work needs, towing needs, and anything else you can imagine. If you are interested in test driving or owning this vehicle, call or visit Phil Long Ford Motor Cityin Colorado Springs! We will get you the vehicle you need!