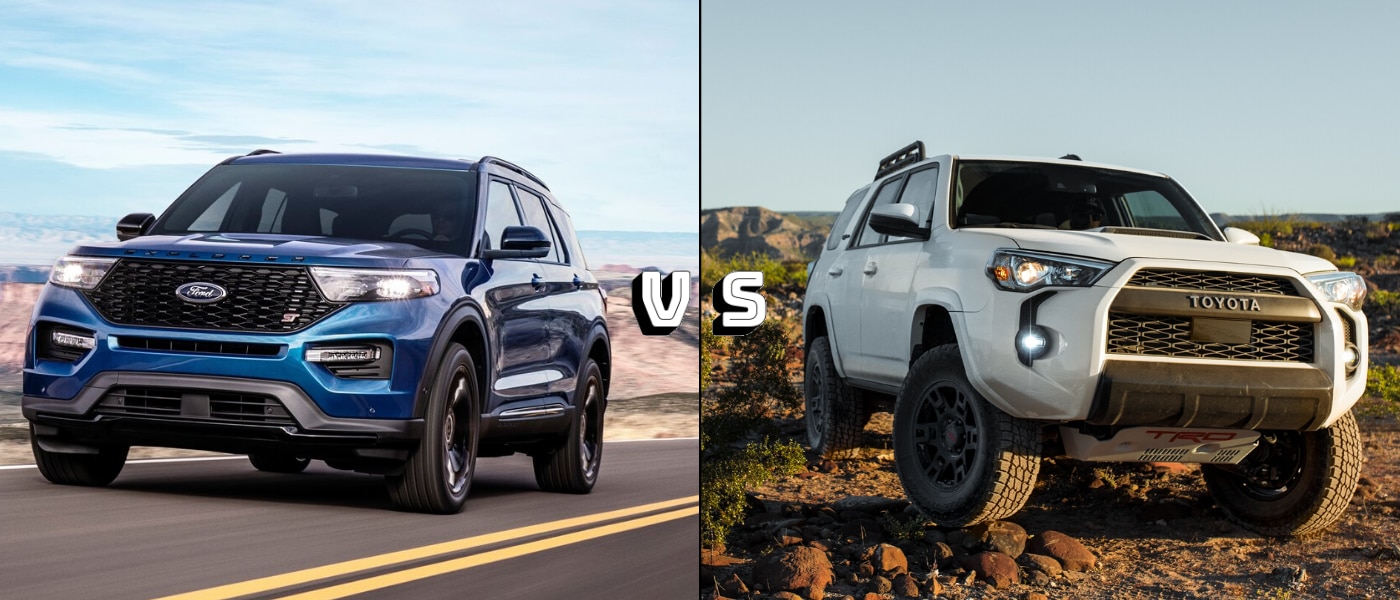 It is finally time. You want a brand-new SUV and you have started your search online. As you navigate through the ever-crowded SUV-sphere, naturally you will find yourself comparing Ford and Toyota SUVs. For the mid-size SUV segment, that pits the Explorer against the 4Runner. You will want to know the differences between the 2020 Ford Explorer vs. 2020 Toyota 4Runner to make the most informed buying decision possible. While both SUVs are highly rated, it is clear through our Ford Explorer comparison that one SUV comes out on top. Let us review the price tags, performance specs, standard features, and advanced safety technology offered between the 2020 Ford Explorer and Toyota 4Runner.

View New Ford Explorer Inventory


2020 Ford Explorer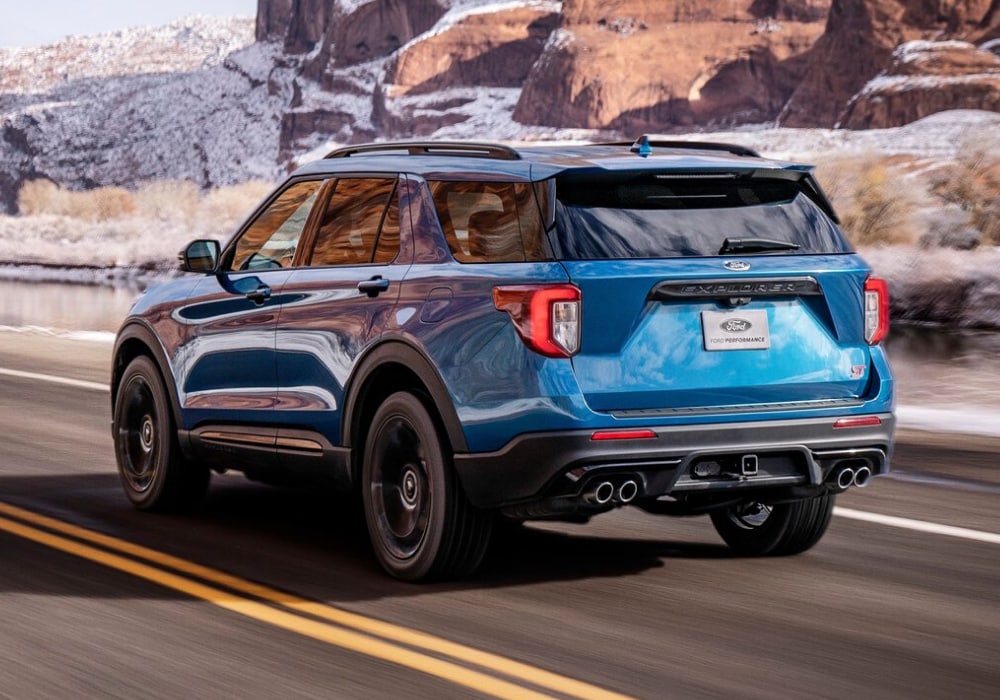 2020 Toyota 4Runner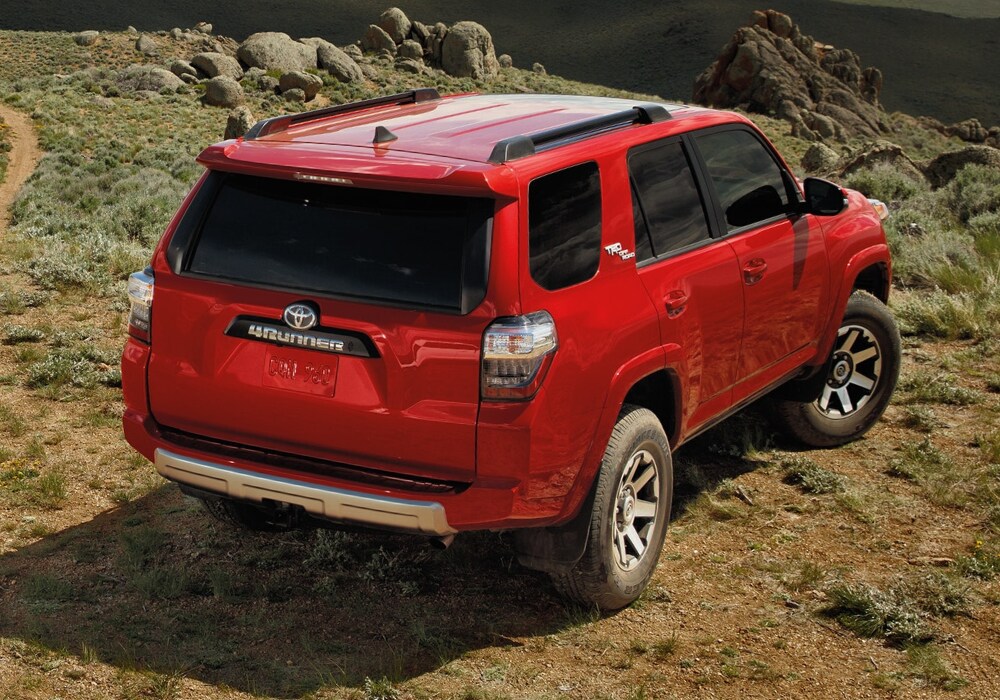 2020 Ford Explorer Price & Trims
The 2020 Ford Explorer has a starting price of $32,765 and is available in five trim levels. Here are those price points:
Base | $32,765 MSRP
XLT | $36,675 MSRP
Limited | $48,130 MSRP
ST | $54,740 MSRP
Platinum | $58,250 MSRP
2020 Toyota 4Runner Price & Trims
The 2020 Toyota 4Runner starts at $36,120 and has eight trim levels. Here is the breakdown of those prices:
SR5 ($36,120), SR5 Premium ($39,315)
TRD Off-Road ($39,840), TRD Off-Road Premium ($42,570)
Venture Special Edition ($44,385), Nightshade Edition ($46,725)
Limited ($44,985)
TRD Pro ($49,865)
Test Drive a New Ford Explorer Today
2020 Ford Explorer Interior Design & Cargo Space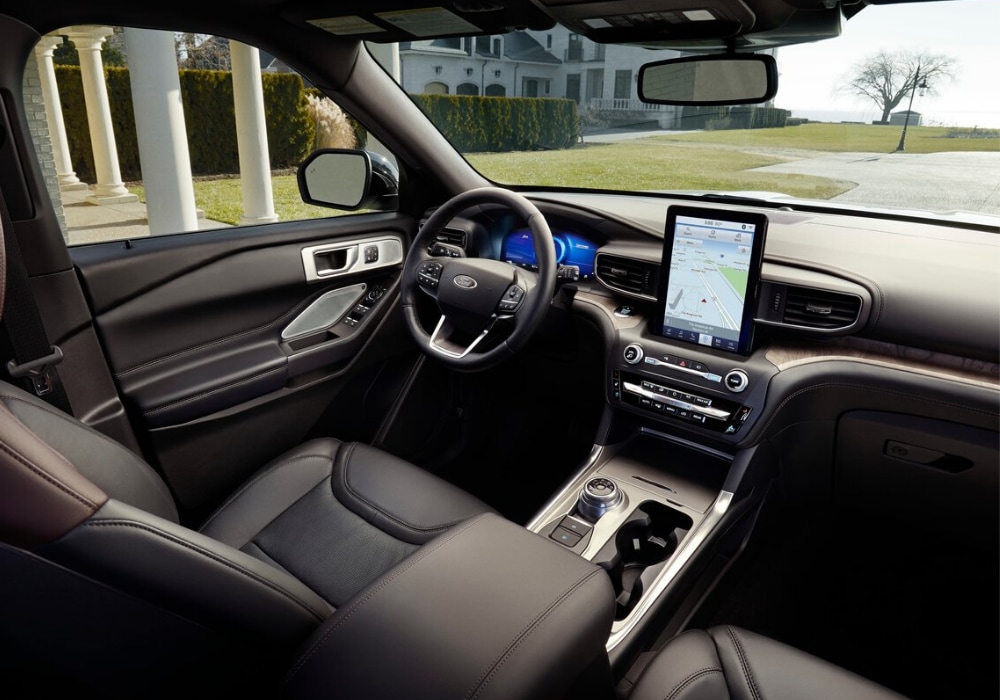 The 2020 Ford Explorer comes standard with three rows that seat 6-7 people. The second row features a pair of captain's chairs, but you can upgrade this to bench seating which increases the seating capacity to seven. Behind the third-row seating, you will find 18.2 cubic feet of room. If you put the third row down, that gives you 47.9 cubic feet, while the entire cargo space with all rear seats folded measures in at 87.8 cubic feet. New Ford Explorers come standard with a power liftgate to make loading and unloading easier. As far as interior options are concerned, you can choose from Cloth, the ActiveX Trim, Leather trim, or Tri-Diamond Perforated Leather in either Ebony or Sandstone colors.
2020 Toyota 4Runner Interior Design & Cargo Space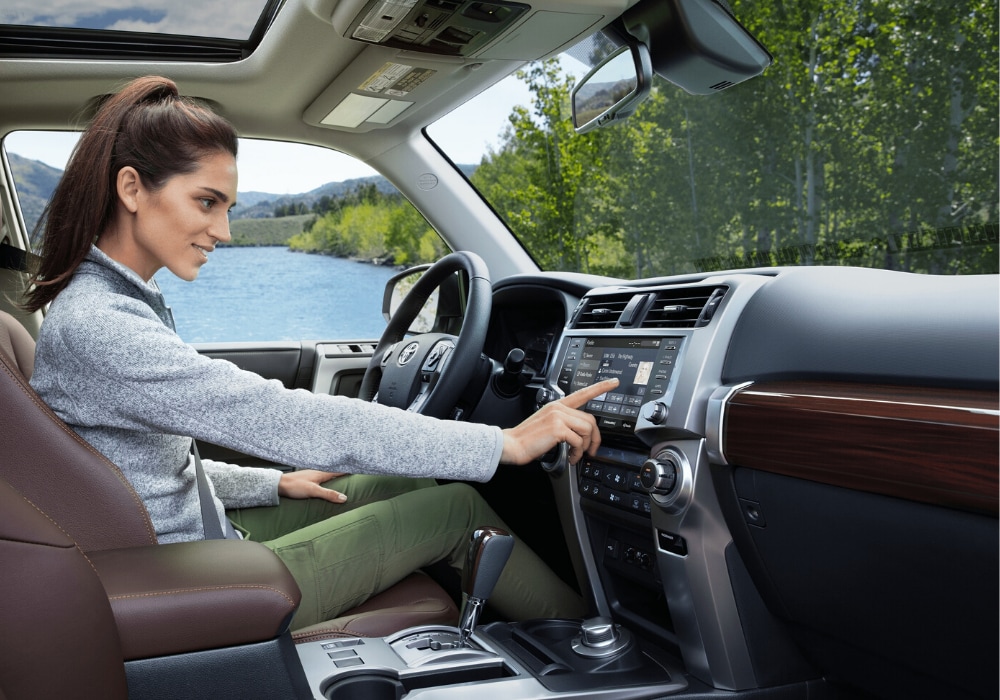 The biggest difference between the 4Runner vs. Explorer is that the Toyota SUV only seats five people with no third-row seating configuration. There are 47.2 cubic feet of cargo space located behind the back row and close to 90 cubic feet with the seats down. These cargo capacity numbers are comparable to the Explorer models. Owners have access to a variety of interior colors, including Sand Beige Fabric or SofTex, Graphite Fabric or SofTex, Black Fabric or SofTex, Sand Beige Leather, Redwood Leather, Black Leather, as well as Graphite Leather.
2020 Ford Explorer Exterior Design & Dimensions
The 2020 Ford Explorer dimensions measure 199″ L x 79″ W x 70″ H with your choice of either 18- or 20-inch wheels. You can pick between eight exterior color options for maximum style: Rapid Red Metallic, Agate Black, Blue Metallic, Iconic Silver, Magnetic, Rich Copper Metallic, Silver Spruce, and Star White Metallic.
2020 Toyota 4Runner Exterior Design & Dimensions
Comparing the Toyota 4Runner size to the Explorer shows that the 4Runner is taller but not as long or wide. The 4Runner reach 190-191″ L x 76″ W x 72″ H. You can choose 17- or 20-inch tires as well as eight exterior colors: Nautical Blue Metallic, Super White, Blizzard Pearl, Classic Silver Metallic, Magnetic Gray Metallic, Midnight Black Metallic, Barcelona Red Metallic, and Army Green.
2020 Ford Explorer Engines & Powertrain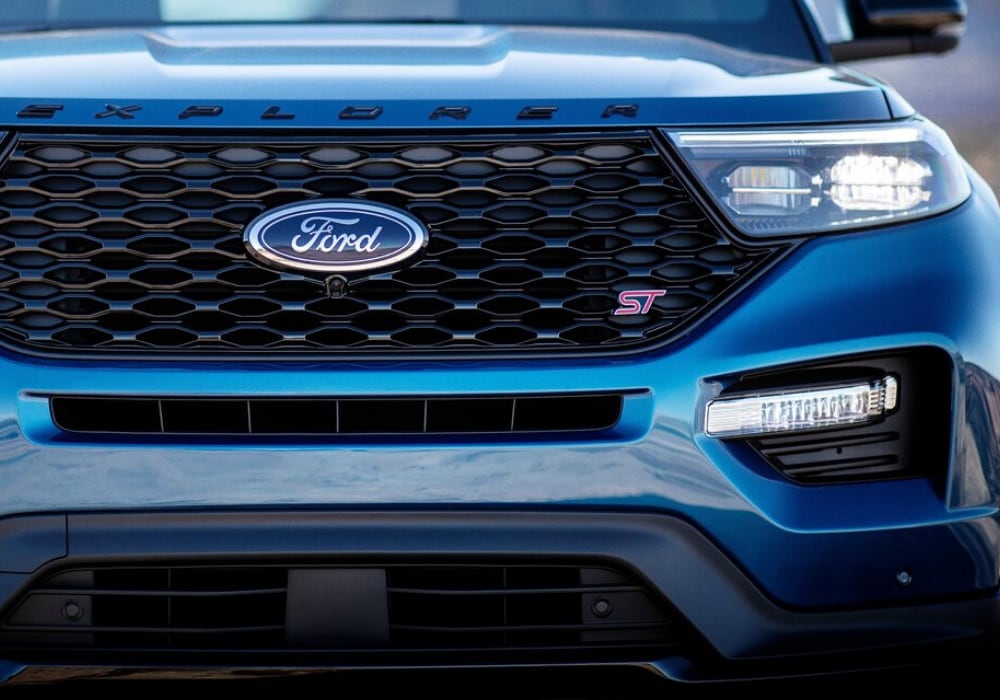 There are four engine options with a 2020 Explorer. You can choose the base turbo-four, two twin-turbo V6 engine offerings, or the 3.6L hybrid powertrain. Depending on the engine you pick, you will gain access to 300 to 400 horsepower, as well as fuel economy reaching between 18/24 mpg and 27/29 mpg. 
2020 4Runner Engines & Powertrain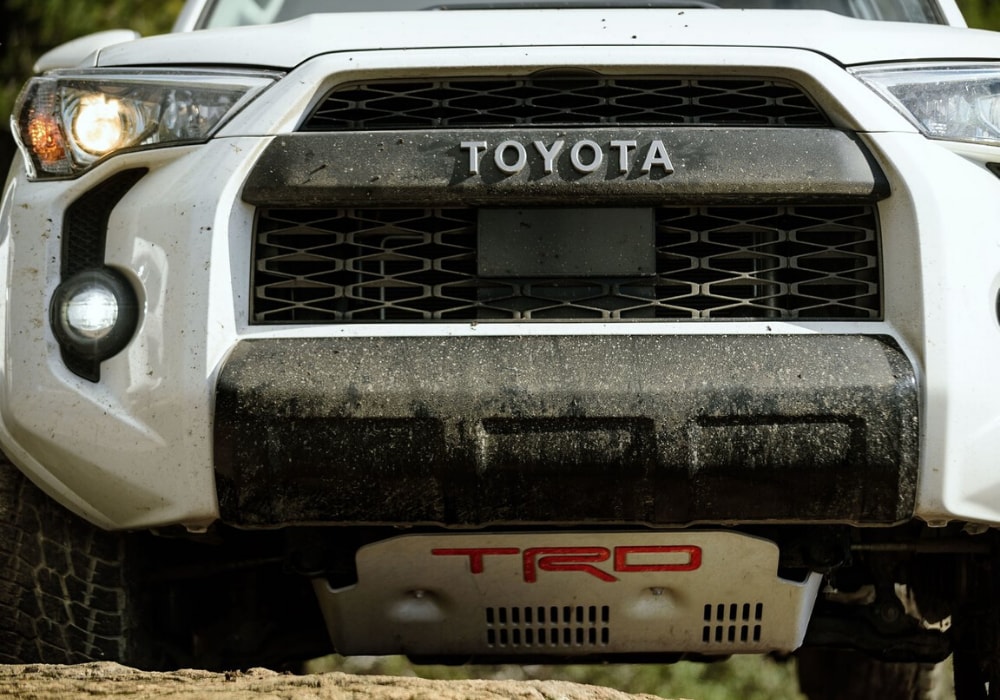 Looking at the 4Runner and Explorer available in 2020, we see that the Toyota SUV comes with less of a powertrain variety and a weaker engine. The 270-horsepower 4.0-liter V6 does not compare to any engine the Explorer has to offer. In addition, the 2020 4Runner SUV is only rated at 16/19 mpg. For a singular powertrain offering with less power, these fuel economy numbers are disappointing.
2020 Ford Explorer Safety & Reliability
The 2020 Ford Explorer hasn't received a rating by the NHTSA yet, but the IIHS gave it a Good rating in four of the crashworthiness tests. All models come standard with the Co-Pilot360 package.
2020 Toyota 4Runner Safety & Reliability
The 2020 Toyota 4Runner did not fare as well on the IIHS crashworthiness tests as the Explorer and only earned a four-star rating from the NHTSA.
Explorer vs. 4Runner: Here's Why You Should Choose the Explorer
Ultimately a lot of car purchase decisions might come down to style preference or brand loyalty. While those are personal decisions, we think it's clear that the Explorer has some objective advantages over the 4Runner. The Toyota 4Runner does have similar dimensions, both inside and out, but has some major shortcomings. The 4Runner TRD lineup does offer a more off-road-tailored appearance package, but the Explorer ST lineup dusts it with sheer performance power. The Explorer offers a much smoother and agile ride even though it is significantly longer. The 4Runner feels clunky on a normal commute and weight shifts too harshly from front-to-back during acceleration and braking. The 2020 Ford Explorer has more seating capacity, more powertrain variety, more powerful engines, and far better fuel economy ratings making the Explorer the overall best-buy SUV option.

Shop New Ford Explorer