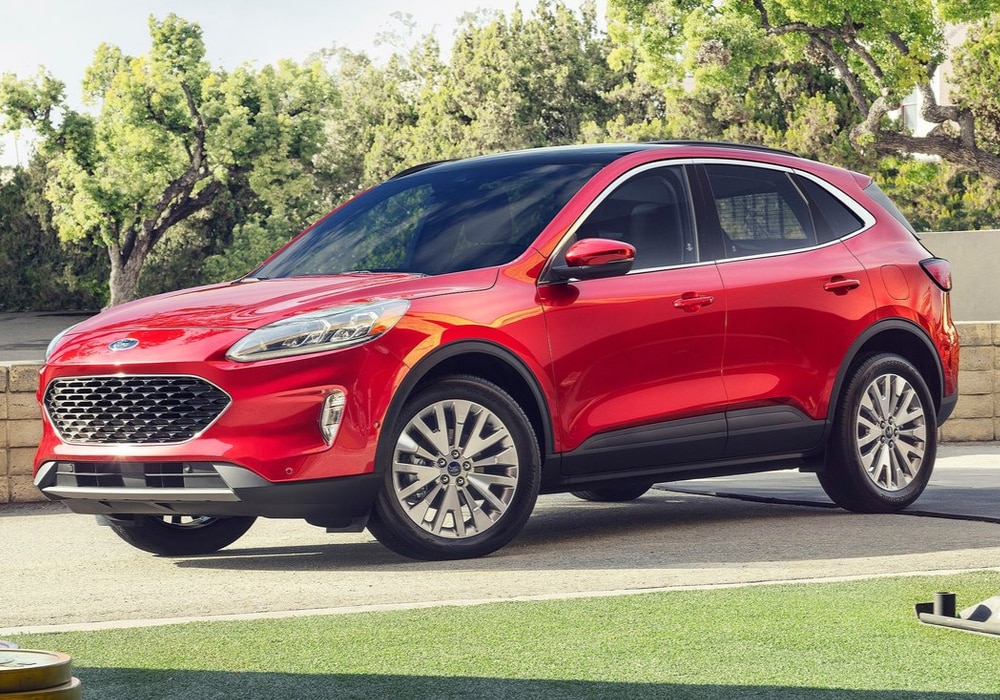 The 2020 Ford Escape is completely redesigned and has a lot to offer. The new Ford Escape is already rolling out to local Ford dealerships marking the release date as late 2019, with a Ford Escape Plug-In Hybrid coming early-to-mid 2020. In this article, we will cover the entire 2020 Ford Escape redesign, engine options, configurations, and specifications.

View 2020 Ford Escape Inventory


New Ford Escape Price
When it comes to the 2020 Ford Escape starting price, we don't expect massive changes over last year's model. Currently, the 2019 Ford Escape S starts at $24,105 while the 2020 Escape S starts at a slightly higher price tag of $24,885. Even the Titanium level with AWD standard only features a base price of $34,120 on the 2019 and $36,685 on the 2020. Looking at the new Ford Escape price shows that this is a model that any family can afford.


2020 Ford Escape Trims & Configurations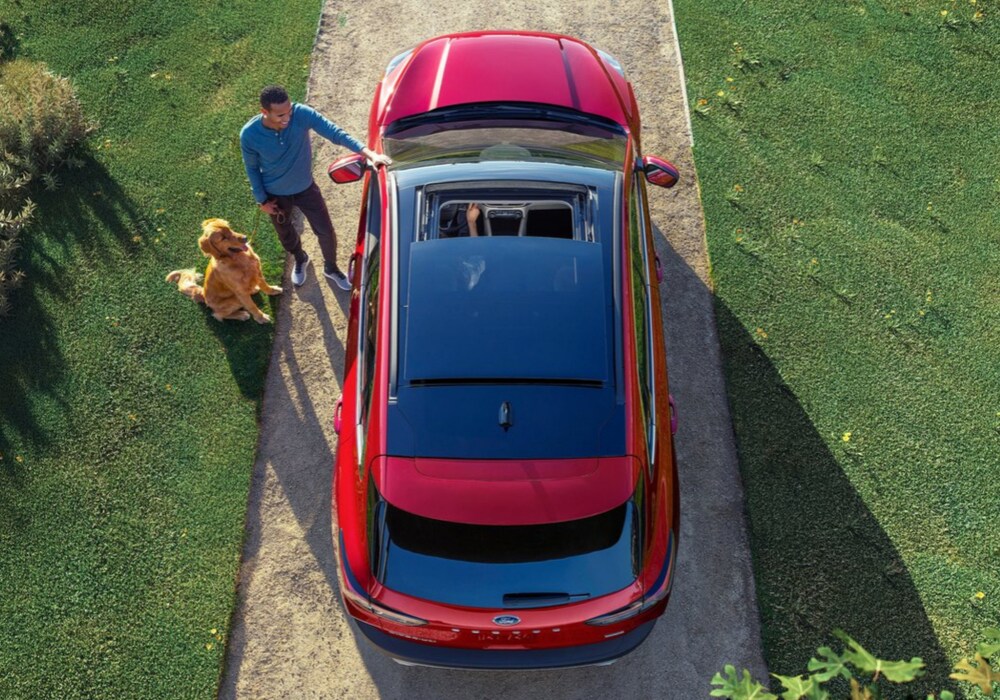 As with the 2019 Escape, the new 2020 Ford Escape comes in 5 trim levels. There will be the S, SE, SE Sport, SEL, and of course, the top-of-the-line Titanium. The most significant change to the trim levels this year will be the powertrain choices and hybrid availability, which will be covered in a minute.


2020 Ford Escape Plug-In Hybrid & SE Hybrid
The new Ford Escape Hybrid contains a 2.5-liter 4-cylinder engine on the SE Sport or Titanium trim. It's paired to a CVT and pumps out 198 horsepower. It will drive 550 miles on a single tank of fuel. The 2020 Ford Escape Plug-in Hybrid uses the same gas engine but has a larger battery pack. This increases the horsepower to 209 and provides 30 miles of electric-only range. It's possible to fully charge this battery in just 3.5 hours when using a 240-volt plug.


New Ford Escape MPG
There are no official EPA-estimated figures for the 2020 Escape at this time, yet we expect the new Ford SUV to be extremely efficient. Ford's Manager of Advanced Electrified Powertrain Systems, Daniel Kok, claims that the new Escape Hybrid would get 50% better fuel economy than the 2019 Escape. Since the current Ford Escape achieves a combined 26 mpg, that would make the 2020 Escape mpg sit around 39 cmb. With the 2020 Ford Escape, you will save even more fuel at the pump with the hybrid or plug-in hybrid version.


2020 Ford Escape Performance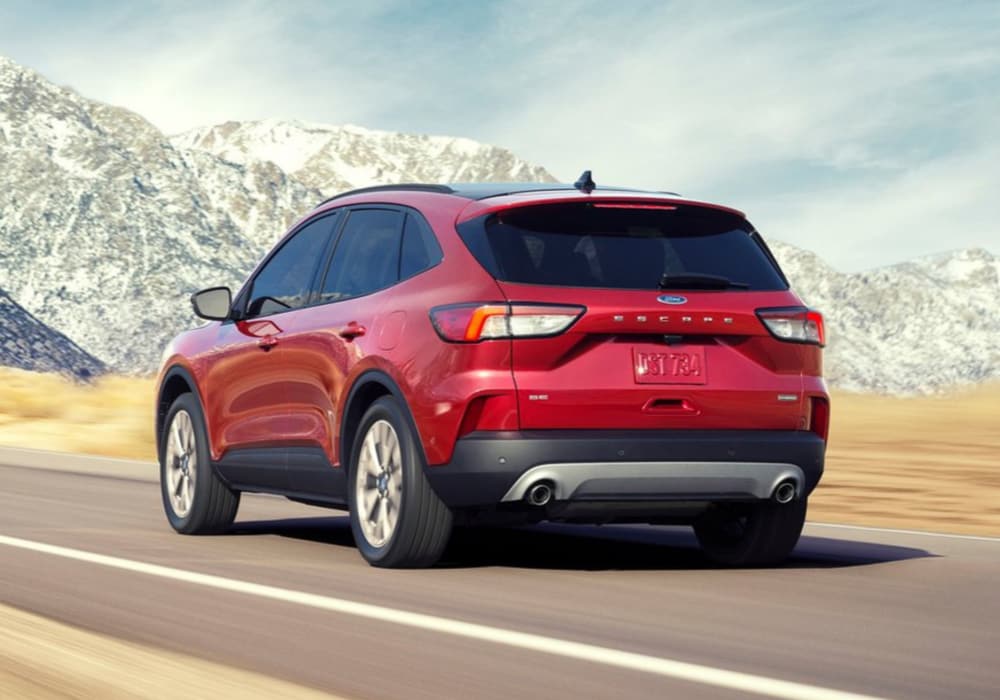 The standard engine on the 2020 Ford Escape is a 1.5-liter turbocharged three-cylinder. This pumps out 180 horsepower and is paired to an eight-speed automatic. With this powertrain, the Escape tows up to 2,000 pounds. On the Titanium trim, there's a 2.0-liter turbocharged four-cylinder engine available. It outputs 250 horsepower and tows up to 3,500 pounds. While front-wheel drive is standard, all-wheel-drive is available. 


Redesigned 4th Generation Ford Escape Changes
The Ford Escape's new body style is completely redesigned. With the 2020 Ford Escape, we also get the hybrid version back after its long absence. Overall, the new Escape lineup contains more power, more acceleration, more hybrids, better fuel economy, and more interior features. It's the perfect way to kick off the fourth generation of this beloved Ford SUV. The biggest news is the new exterior design and latest powertrain options.


Technology & Amenities
All 2020 Ford Escape models except the base trim come with an 8-inch touch screen infotainment system. There is also an available 12.3-inch digital display and SYNC3 infotainment system, Heads Up dashboard display to help keep your eyes up towards the road, Android Auto, Apple CarPlay, Amazon Alexa, and Waze. Ford Pass Connect comes standard and includes 4G LTE Wi-Fi for up to ten devices.


2020 Ford Escape Interior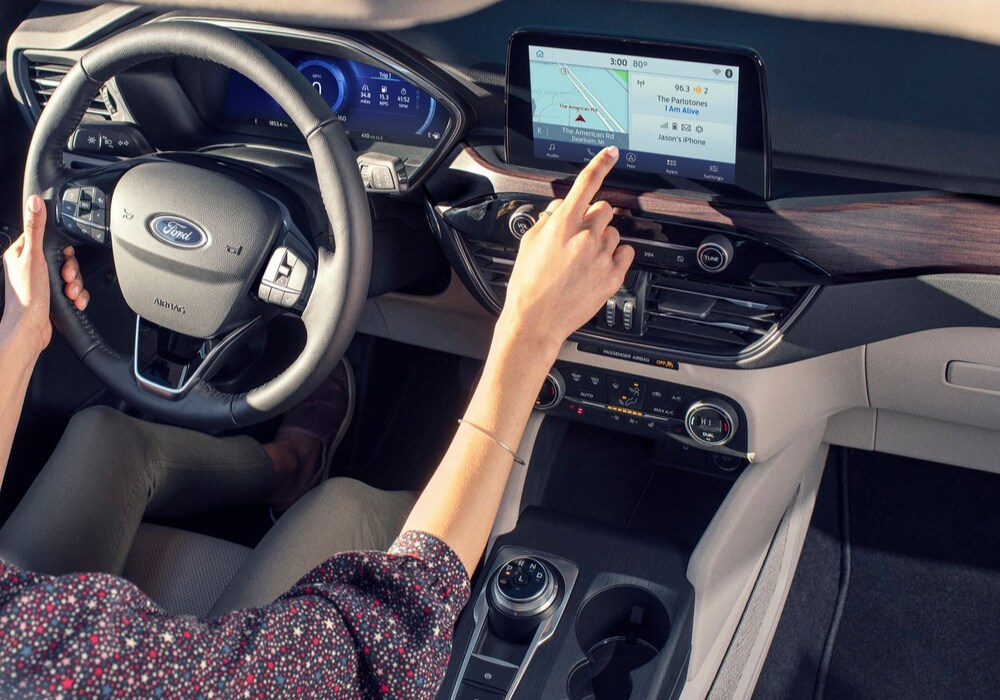 The 2020 Ford Escape interior features room for 5 passengers. The rear seats slide to create more room for cargo or passengers. Cargo space has increased to 37.5 cubic feet. With the six-inch runners, seats can move as far back or forward as needed.


2020 Ford Escape Exterior
With the lower and sleek profile, the 2020 Ford Escape looks more like a car than a traditional SUV plus a touch of luxury. Ford designed the new grille out of inspiration from the Mustang. Overall, the new Escape dimensions measure 181″ L x 74″ W x 66″ H.


2020 Ford Escape Reviews & Ratings
While there aren't any safety ratings on the 2020 Ford Escape yet, we expect good things. That's because Ford added more standard safety equipment, including rear cross-traffic alert, lane keep assist, a rearview camera, blind-spot monitoring, and automatic emergency braking. As far as the new Ford Escape review goes, critics have plenty to say. Edmunds loves the updated style and design, while U.S. News & World Report raves about the roominess, handling, and ride. 


2020 Ford Escape for Sale in Colorado Springs